"Customer experience" is one of today's hottest buzzwords. But how good is your organization's customer experience really? An ideal customer experience should be centered on what the customer wants — not what's easiest for your business.
When we think about companies that deliver a great experience, it's all about us. Whether they sell via brick-and-mortar, cross-channel or online only, companies that consistently earn high ratings for customer experience treat us the way we want to be treated. They know what we want, and they deliver.
How can your business become truly customer-centric? Start by following these three rules.
1. Ask yourself how you can make your customers' lives better.
To paraphrase John F. Kennedy, "Ask not what your customers can buy from you, but what you can do for them." What would help your customers do their jobs better, run their lives with less stress, accomplish things faster, or reach their other goals? Brainstorm some honest answers. Those answers may be things that make your life harder — at least in the short run. Revamping your company's systems and processes, implementing new technology and learning new procedures isn't easy, but will ultimately make your business better, too.
2. Be everywhere your customers want you to be.
Some customers want to engage with your business on social media, others on the phone. One customer may prefer the immediacy of live chat while another is content with email's slower pace. To be a customer-centric company, you've got to provide an equally excellent experience in each of those channels. You can't provide amazing customer service on the phone, but only so-so service by chat. Choosing a unified communications solution that lets you "talk" to customers on every channel with equal ease is a big step toward bringing all your different customer service methods up to the same high standard.
3. Know everything about your customers.
Customers today expect personalization — but to deliver a genuinely personalized experience, you need to know your customers inside out. Use all the tools at your disposal, from customer surveys, focus groups and website analytics to loyalty programs, social media listening and email analytics, to suss out what customers want from your business so that you can deliver it. It's easier than ever to process all the data you gather about your customers and turn that into action. The key is to ensure that the employees who engage with your customers have all that information at their fingertips when they need it. Unified communications solutions can help by providing real-time access to customer data across your organization.
Being customer-centric may be the biggest challenge businesses face in 2018. Follow these three basic principles, and you'll be well on your way to success.
More:
Do Your Customers See You as a Personal Friend?
The 3 Keys to Providing Standout Customer Experience
Want to Step Up Your Customer Service? Ask These Questions!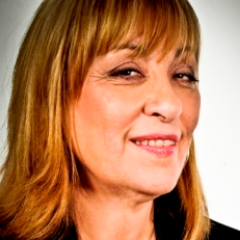 Rieva Lesonsky is CEO of GrowBiz Media, a media and custom content company focusing on small business and entrepreneurship. Email Rieva at rieva@smallbizdaily.com, follow her on Twitter.com/Rieva and visit her website, SmallBizDaily.com, to get the scoop on business trends and sign up for Rieva's free TrendCast reports.