I meet a lot of smart business people every day. This happens in person, over the phone, through email exchanges or on my radio show. Here are ten people that blew me away with their brilliance in 2014 (in alphabetical order).
Dorie Clark: One look at Dorie and you know this branding expert is pure genius. My thoughts are not even in the same zip code as hers. Maybe it's all the think tanks and academic universities she speaks at all over the world. The smartest thing I heard her say: "To achieve in today's competitive job market, it's almost certain that at some point you'll need to reinvent yourself professionally."
Barbara Corcoran: She turned a real estate empire and being "a shark" into sincerely helping small business owners. I remember when I was on TV with her. She has the fastest wit around! The smartest thing I heard her say: "Taking chances almost always makes for happy endings".
Nir Eyal: This guy knows why people get hooked on a product or service. In one of my favorite books of the year, "Hooked" he shows exactly how to do it. The smartest thing I heard him say: "Companies who form strong user habits enjoy big benefits to their bottom line."
Tomas Gorny: A former immigrant from Poland, Tomas is huge success story. He founded the company IPOWER that became the fastest growing website hosting provider in the United States. Now CEO of UnitedWeb, he is making his mark helping small business owners. The smartest thing I heard him say: He tells me that his competitive advantage is that people don't think he is smart since he speaks with an accent but he says, "I don't think in an accent."
Sally Hogshead: She is a master at observation and what makes people tick. Her books are well researched and her ideas actionable. The smartest thing I heard her say: "Once you know what makes you valuable to others, you're more authentic and confident, and more likely to make a brilliant impression."
Tom Hopkins: This guy started breaking sales records before most of us were out of high school. He has taught how to sell to millions all over the world. When I was in Phoenix, Tom welcomed me into his home.  The smartest thing I heard him say: "Do what you fear the most and you control fear."
Les McKeown: This guy is always the smartest person in the room. We all want predictable success and Les explains it so we can achieve it. The smartest thing I heard him say: "Heroic acts are powerful, but they are not scalable."
John Sculley: At age 75, former president of Apple and Pepsico, John is still changing the world. He is called a global storyteller for the digital revolution. The smartest thing I heard him say: "The future belongs to those who see the possibilities before they become obvious."
Pam Slim: She shows how to get ahead in a world filled with economic instability, rapid change, and 24/7 work. The smartest thing I heard her say: "The quality of your life, and business, is directly related to the quality of your stories. Tell them well."
Paul G. Stoltz: We all know it takes hard work to succeed, but Paul told me the science behind having resiliency. The smartest thing I heard him say: "Over time, either adversity consumes you, or you have to consume it. That's why resilience is so essential to grit."
Which smart people did you meet last year?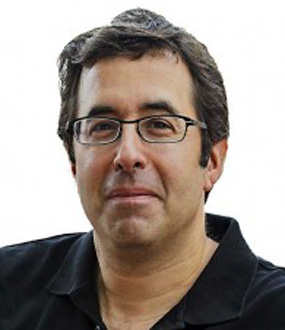 Barry Moltz helps small businesses get unstuck. He applies simple, strategic steps to facilitate change.
Barry has founded and run small businesses with a great deal of success and failure for more than 20 years. He is a small business speaker, radio host and author of four books. As a member of the Entrepreneurship Hall of Fame, he has spoken to audiences of up to 20,000 people. He is a regular guest on business radio and cable TV programming.